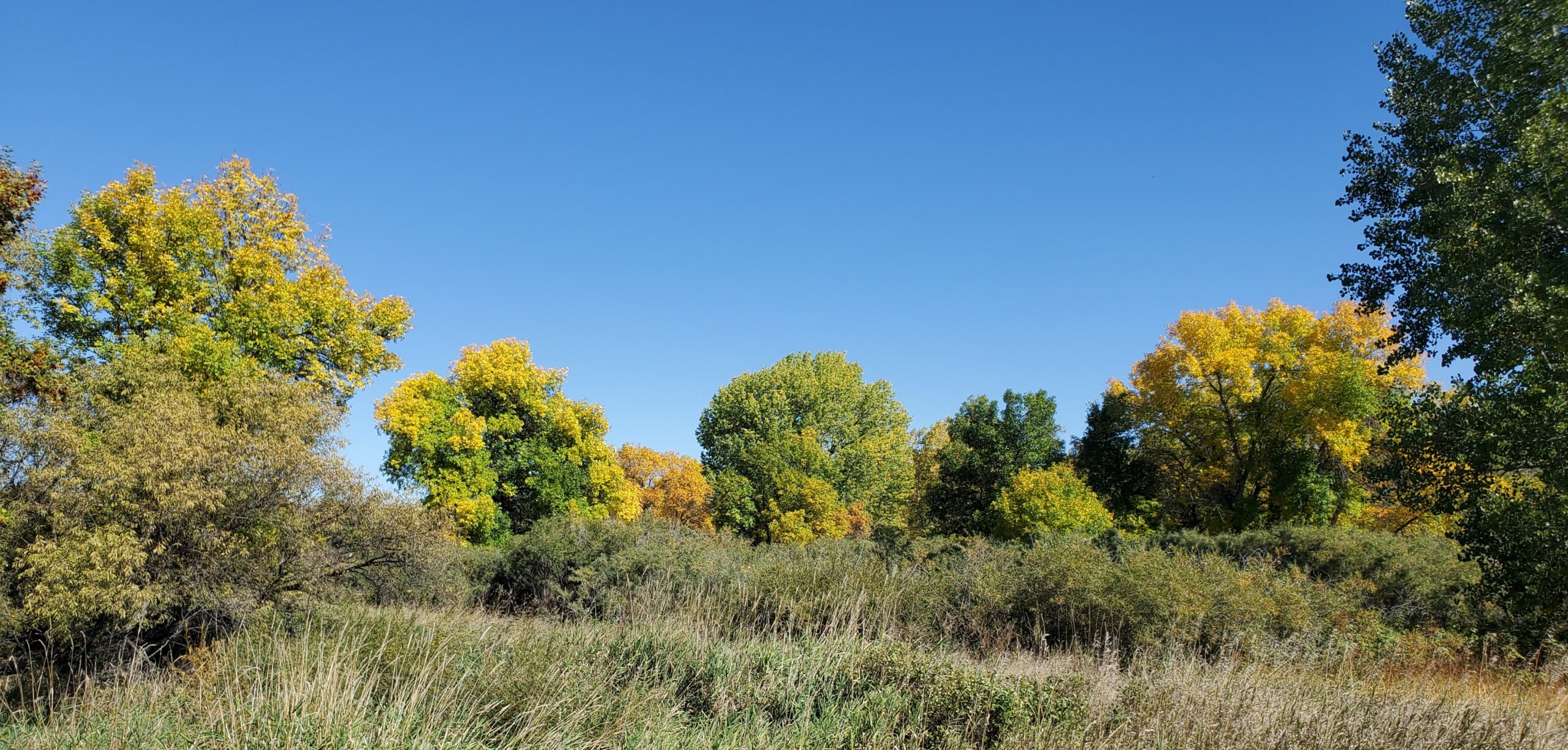 ---
UU Fellowship of Sheridan Fall Roundup
It's already time for Fall!
We have had a busy summer at the Unitarian Universalist Fellowship of Sheridan. We have
been volunteering in the community and in local charitable events.
In August, in collaboration with our local Quakers, we volunteered twice at the community soup
kitchen, Lunch Together. It's a new undertaking for us and has lots of enthusiasm. We have
participated in charitable events as well, providing a team for the annual Out of the Darkness
Walk sponsored by the American Foundation of Suicide Prevention. This is our 8th year of
participation with our team "We're Here For UU".
Our exciting congregational project, the Memorial Gazebo, has kept us busy throughout the
summer with both fundraising and construction. The gazebo kit arrived on August 28th. A
devoted and talented group of members has worked hard to assemble and improve the
structure. We met our gazebo fundraising goal on September 17th! The only remaining part of
the project is staining the wood. We are planning a dedication ceremony and picnic in the
coming weeks.
Enjoy the weather and our beautiful Sheridan area!

Sue Roberts
Fellowship President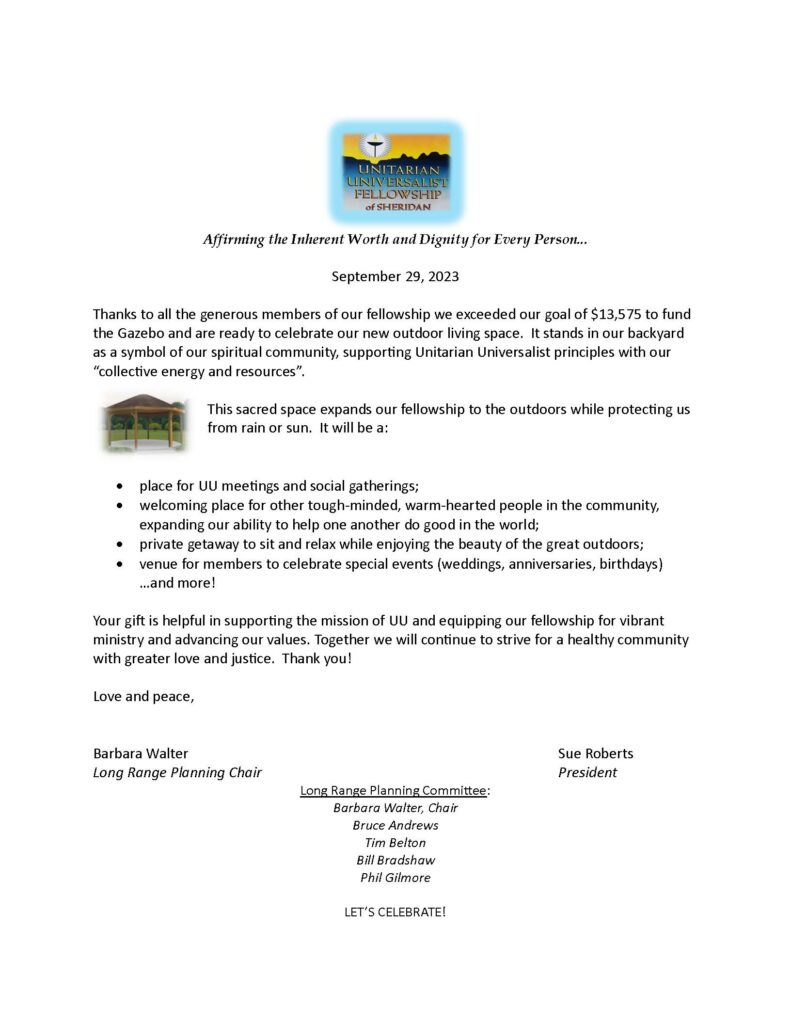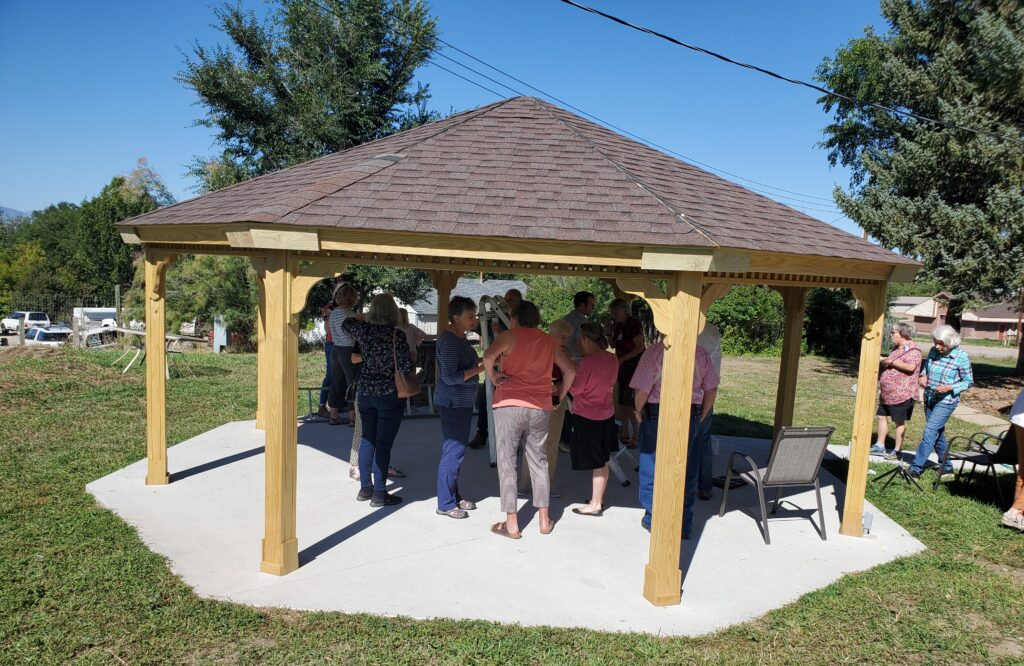 ---
For the Curious
We have recently updated our website. We invite you to explore this site and learn more about who we are. On this site, you can learn What to Expect in Worship, you can read our About Us page, our Mission, Vision & Covenant page and our Beliefs page.
Services are held at 10 AM every Sunday, at 1950 East Brundage Lane, Sheridan, Wyoming. We hope you'll stay for coffee and conversation after service. For weekly program listings, see: Upcoming Worship Services. For past service presentations writen by felowship members see: Presentations from Past Services The meditation group meets every Sunday at 7 PM at the same place. For details see: Meditation Group.
If you are interested in becoming a member please see our Membership page For contact information or to join our email list see: Contacts